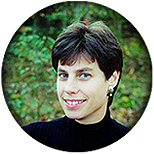 I am a licensed clinical psychologist in New York State (# 012174-1) and received my doctorate in clinical psychology from Ferkauf Graduate School of Psychology, Yeshiva University, Bronx, NY. My Postdoctoral training in Medical Psychology/AIDS was completed at St. Luke's/Roosevelt Hospital Center, NYC. I hold a Master's Degree in Music and my interests in psychology, music, gender and sexuality are an integral part of my work. I have a wide variety of experience as a clinician, teacher, writer and speaker and offer services in several specialty areas. Memberships include the American Psychological Association, the New York State Psychological Association, the Performing Arts Medicine Association, Association for the Study of Dreams, and the American Federation of Musicians, Local 802.


Therapeutic Approach

As a psychologist and psychotherapist, I believe that psychotherapy is most beneficial when it can address both broad and specific problems and help people find solutions to life's conflicts and stressors. Chronic stress and chronic relational conflicts often become obstacles to leading an emotionally healthy and rewarding existence. Ultimately, I believe the goal of therapy is to enable people to make decisions that will allow them to feel most satisfied, productive and in control of their lives. Likewise, learning to cope with life's everyday stressors, as well as crises can be an important part of psychotherapeutic work. My approach is tailored to individual needs and focuses on building a collaborative dialogue in which to work towards identified therapeutic goals. This includes symptom reduction (anxiety, depression, self-harm), as well as issues pertaining to gender, sexuality, creative blocks, performance anxiety, infertility and parenting issues, among others.